Benefits of Customized Automation
"Automation" and "customization" are often scary words to manufacturers, especially when they're mentioned in reference to their equipment — the terms conjure images of factories stuck in downtime and weighed down with hefty bills.
The fact is, however, that not updating your facilities with automation equipment and custom machinery could be hurting your business. Updating your existing machinery with custom automation will yield a number of benefits, ultimately leading to lower costs and higher output.
Efficiency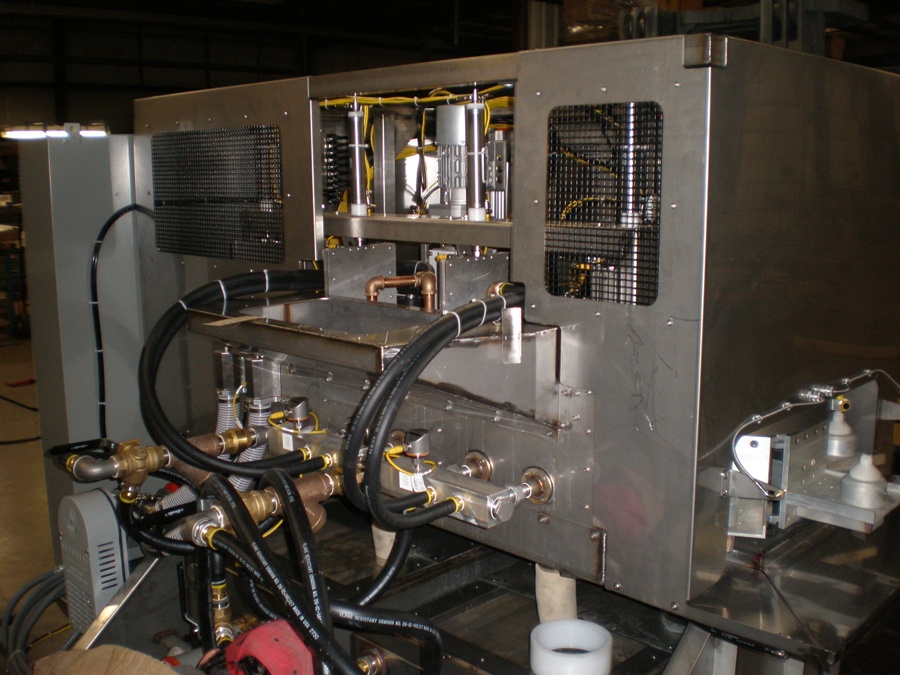 Automated equipment runs faster, and thereby more efficiently, than any manually operated equipment. Such equipment can be operated with far fewer personnel manning the machinery, enabling you to process much longer production runs than with manually operated equipment.
Running your processes faster and for longer periods of time allows you to take on both additional jobs and larger projects, which increases your income; the lower manpower requirement allows you to successfully manage an increase in workload while simultaneously decreasing operational costs.
Accuracy
The use of automated equipment allows manufacturers to replicate processes thousands of times over to create identical parts with very tight tolerances. This ensures that only the highest quality products are created and eliminates any defects that can occur from human error.
The precision offered by automated machines not only ensures that products meet the original design specifications, but also reduces the amount of waste and scrap that can add significant costs to a project.
Quick Automation Highlights
Though these upfront money- and time-saving benefits are great, they're not the only perks that custom automation systems provide for your business. Other secondary benefits include:
Improved machine usage — Machine usage is the amount of time a machine is operating. It averages at about 65% for manually operated processes as compared to automated processes, where machine usage can reach 90% or more. That's up to 25% more time that your machinery is working for you.
Process control — When properly designed and operated, automated machinery provides you with far greater process control and precision than you would achieve with manual machinery. This allows you to reduce the scrap you produce and increase your output.
Improved labor usage — Without a doubt, your employees are your company's most valuable asset. Their talents are wasted tending to machinery — automating your process allows your staff to focus on more important tasks.
Arnold Machine
Arnold Machine has been a trusted automation partner for more than 20 years. Specialists in the design, fabrication, installation, and implementation of custom automation equipment, we can implement automation equipment of all types — assembly equipment, spray equipment, welding equipment, robotic systems, and much more.
To learn more about custom automation equipment and its benefits, contact Arnold or download a copy of our free eBook, "Automatic vs. Manual Spray Processes" today.